Illegalist
is a G1 producing sire, who produces Dirt- as well as All Weather sprinters. He currently has a stakes winners % of 8.9%.
Race Record:
Earnings $585,000, 10 wins.
1st:
All Weather Prince G2, The Artistic Stakes, Norway Stakes, G2, Crimson Stag Stakes G3, The Illegal Stakes, All Hallows Eve Juvenile, Parting of the Red Sea Stakes.
2nd:
The Steams Classic, Alamo Stash, Catappa Stakes, Energy In Excess Stakes.
3rd:
Steward's Cup Synthetic Sprint G1, Answer the Dream Stakes, Parole Stakes, The Observe Stakes, Louisiana Champions Sprint.
Top SF: 95
Soundness: Sound
Gallop: Stakes
Heart: Brave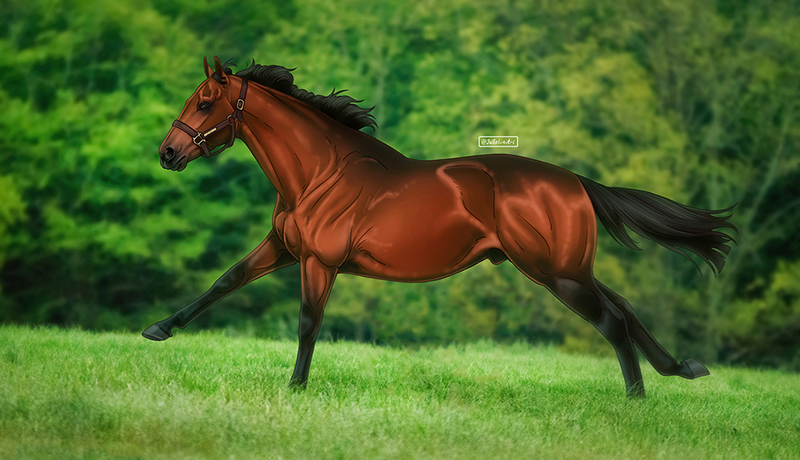 He hypos anything between straight A's to B+ on both dirt and all weather sprinter mares.
I hope you consider him for your mares and he is currently standing at $25,000.
Happy breeding ^^